Summary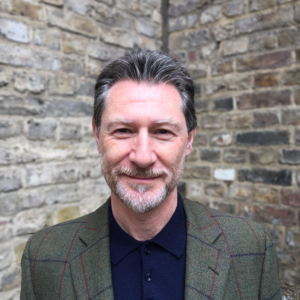 Stephen has over 30 years consulting experience working with clients across a range of sectors on strategic change, leadership, organisation design and performance improvement projects using systems thinking and action research methods at the core of his approach.  As an organisation development specialist he brings a focus on business outcomes, a strong background in applied psychology and experience of working on both strategy and nitty-gritty operations. He is keenly interested in psychologically informed organisation design and development (recently lectured on this to Social Work undergraduate and Masters students at Brunel University  (listen here ). Much of his recent work is facilitating joined up working between Local Authorities and NHS. In recent years he has been involved in how commissioning can be transformed using outcomes-focused thinking, asset based community development and capacity building.
Key Skills and Experience
He has significant experience working in the public sector in local authorities, central government and health, as well as across the private sector, on organisational reviews and change, service improvement and leadership programmes. Stephen has worked with large consulting firms such as PA Consulting Group, Deloitte and Logica (CGI) IT services as well as smaller niche consultancies and associate. He has a very strong and pragmatic grasp of the human and systemic implications of technology and operating model design and change, service design and improvement, complex transitions and transformation.
He worked 12+ years working in the social care field as practitioner and manager of services prior to moving into consulting work. During that time he managed homes for looked after teenagers in care of local authorities: at LB Ealing he was officer-in-charge of two houses; providing a therapeutic home for nine 11-16 year olds; and a leaving care unit for twelve older teenagers. He is a qualified social worker with an MA in Applied Social Studies (Social Work) from Warwick University.
Stephen is a trustee/volunteer with A Band of Brothers ( just stepped down after 9 years), a charity working with young male offenders where he is highly involved in starting up in Tottenham, London www.abandofbrothers.org.uk; he is also a trustee for Immediate Theatre, a community-based youth theatre charity www.immediate-theatre.com
He is interested in how people work together across organisation boundaries in these times of complex change and continuing uncertainty. Deploying 'action methods' (action research, action inquiry and action learning) Stephen's particular areas of expertise include:
Enabling participatory approaches to strategy development and implementation
Organisation review, design and development that is psychologically informed
Communication and engagement strategies
(System) change and leadership
Stephen's training and experience in groupwork facilitation, in both therapeutic and corporate environments, has been developed to facilitate situations where stakeholder ownership and engagement for major change and transformation are essential for success. He is strong in designing (often creative) processes which support development of a commitment to define and achieve shared strategies and outcomes together.
Stephen is also director of a 'social theatre' CIC http://www.revealproductions.co.uk bringing applied theatre and filmmaking in community settings to give communities a voice and develop participants' confidence and skills. Recent work on: "Pattern Up" a play devised with local African Caribbean community activists in Tottenham, about the historic vibrations influencing today's youth violence and their impact on families. The play was performed in community settings and the local college (to 250 students) in 2018-19. The play has helped promote grassroots organisation Haringey Communities Against Violence (HCAV) and is about to start a run of 9 performances in community based venues, City Hall (Greater London Assembly), 2 college sites in north London and an Academy school to further promote HCAV community action to support their youth at risk from violence.
He brings a strong ability to build processes that create engagement, commitment and collaboration. He is accomplished at helping organisations to navigate change and turn 'vision into action', bringing systems and psychologically informed thinking into systemic, organisational, team and personal levels of change.
He has recently had a peer-reviewed paper published about his work for LankellyChase Foundation (2020). 'Exploring the challenges of system leadership in the voluntary and community sector' Stephen Moss 2020 Published in Action Learning: Research and Practice, Volume 17 Issue 1  Free access for first 50. Download here.